http://brookeandbryn.com/wp-json/oembed/1.0/embed?url=http://brookeandbryn.com/mini-session-livermore-livermore-ca/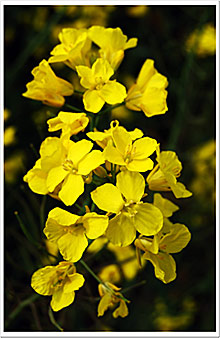 Buy Adipex.Org Reviews There are a lot of different ways you can make money from your pictures but this site is about so called "microstock agencies". A microstock agency sells pictures very cheap, often as cheap as one dollar per image. You can make money by supplying these agencies with photos, illustrations, video clips and flash movies etc.
Buy Diazepam Morocco So your job is to take a good picture, send it to the agency, fill in appropriate keywords for the image and put it in a suitable category. If your image is approved it's immediately put out to sale. If someone finds it and wants to buy it you receive a certain percent of the sale price. The money is then automatically sent to your account with the agency. When you have earned enough money you can request to get them paid out. This usually happens via check, PayPal or Moneybookers.
Cheap Xanax From India
Usually you don't get paid a lot for each picture you sell but the smart thing is that you can sell the same picture on all agencies. So that means that you can earn money in many different places since there are a lot of different microstock agencies to work with. Another smart thing is that once you have submitted your image you can cash in on it for years after that. A perfect passive income!
http://pregnantfashionista.com/wp-json/oembed/1.0/embed?url=http://pregnantfashionista.com/down-unders-favorite-bohemian-maternity-line-is-coming-to-america/
Buy Phentermine Imprint E5000 Can anyone really make money on this? I'm not going to lie to you and say that everyone who owns a camera can earn money from their photos. Your images must be useful and of good quality. But if it turns out that you are a lousy photographer but you really like to take pictures you can always improve your skills and learn to become better and eventually start to submit your work to different agencies. The same is true if you draw or film – you can always practice and improve your skills. The easiest way to learn if your pictures are of the right quality is to simply submit some of them to an agency. If they are not approved you will find out why and can start working to improve your images.
Soma 350 Mg Price Does it cost anything to sell ones pictures through these micro stock agencies? No, it's totally free! You just have to register for an account and then log in and start uploading your images. If someone later buys one of your pictures the money will automatically be transferred to your account. So you don't have to pay anything to sell your pictures.
Carisoprodol 350 Mg For Sale Which type of images can one sell? It varies between the different agencies but photos and illustrations (which also includes 3d renderings) is possible to sell everywhere. On some of the agencies you can also sell video clips and flash movies.
Which type of motive can one sell? Images of people are always popular. Business, food, sport, beauty and health are other popular themes. Maybe some of the hardest things to sell are images of flowers and nature since there already is so many of that type at the agencies. I recommend that you take a look at the agencies pages where they list the most popular images so you can get a sense for what is selling the best. Most of the agencies have a page for that.
http://aroundtheworldinktdays.com/korean-kindergarten-graduation/ In what format should the picture be? All photos and illustrations should be saved as .jpg files. Some agencies also accept vector illustrations in EPS (Encapsulated Postscript) format. The minimum amount of pixels a picture should be varies between the agencies but 1600×1200 pixels is usually the minimum accepted. The bigger the better! Check out the different agencies web sites to find out their requirements.
Buy Diazepam Prescription Free Buy Zolpidem Sleeping Pills Online If you are ready to start submitting your images you should look at the page "Microstock agencies". There you will find links to several microstock agencies you can work with.